Your OWL Hosts
We are family owned and operated, beginning with our founders Hermann and Christa Kerckhoff in 1981. The Kerckhoff's immigrated to Canada in the late 50's and fell in love with the river, in 1972 they started the worlds first whitewater kayak and canoe school known as Madawaska Kanu Centre. Hermann and their daughter Claudia were the first kayakers to descend the Ottawa River, discovering a prime location for rafting. Now both companies are thriving thanks to their current owners Claudia and Dirk Van Wijk. The third generation are quickly becoming more involved as well with Stefani Van Wijk as Director of MKC and Katrina heads up the marketing and design.
We are proud to share our magical home of the river with you!
OWL Greens
We are all guests of Mother Nature
OWL Greens is a promise we are making to the air we breathe, to the water we drink and paddle on, and to the land we walk, run and bike on. We commit to reduce our impact and to share those actions with you, our guests. When you choose to participate in one of OWL Rafting's programs, you are making a Green choice.
We are constantly implementing new and innovative Green techniques in addition to the actions we have been taking for years.
In the kitchen: The OWL Kitchen sources food from many local organic and Community Supported Agriculture producers. We also have a garden where we grow hearty vegetables for staff to enjoy. We serve all of our meals on reusable plates, cups, and cutlery, and wash them with enviro-friendly products.
On the river: We use reusable cups for our snacks and don't leave any waste behind on our rafting trips. At the end of every summer, we send a cleanup crew down the river to pick up any garbage that has collected along the banks.
Minimizing our waste: We have an extensive recycling program for our food services area, administrative area, and in our Guest areas. Once per week, all waste is sorted and organized into recyclable, returnable, and actual waste. Kitchen compostable waste is treated in one of three large composters. All of our guest food waste and our kitchen non-compostable food waste is fed to our very Happy Pigs and Chickens. You are welcome to go say hi to the pigs: just ask us where they live!
Energy conservation: We are making a concerted effort to switch all of our lights at OWL to low wattage LED, and to place them all on timers and photo cells to minimize our power consumption. We have installed a solar heating system to warm the water used for the sinks in our wash house and showers. We are interested in expanding this to our other water sources.
Environmental impact: Our Green Washhouse feeds four large bio digester storage tanks where human waste is slowly converted to safe reusable fertilizer. Our gardens and lawns are pesticide free.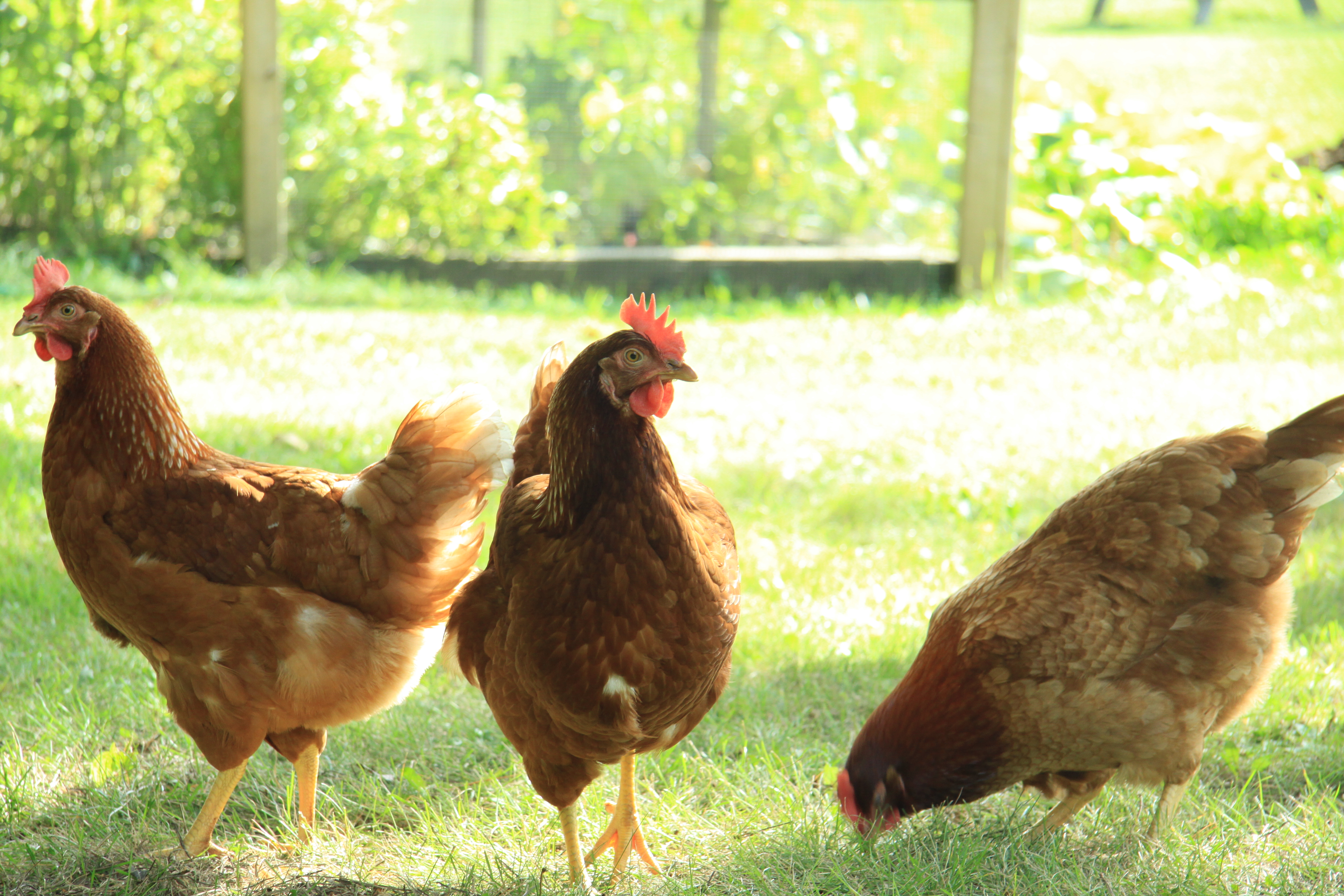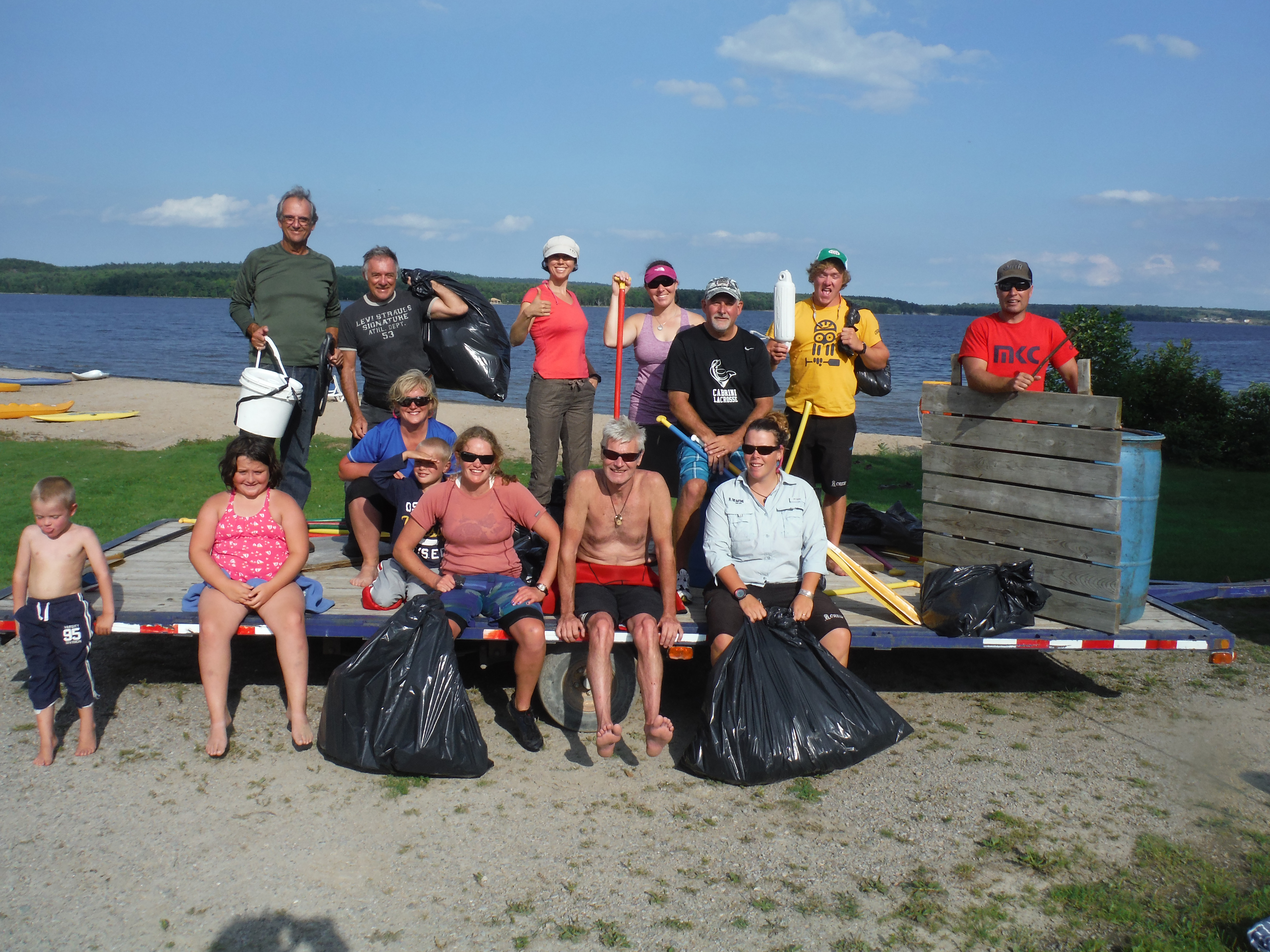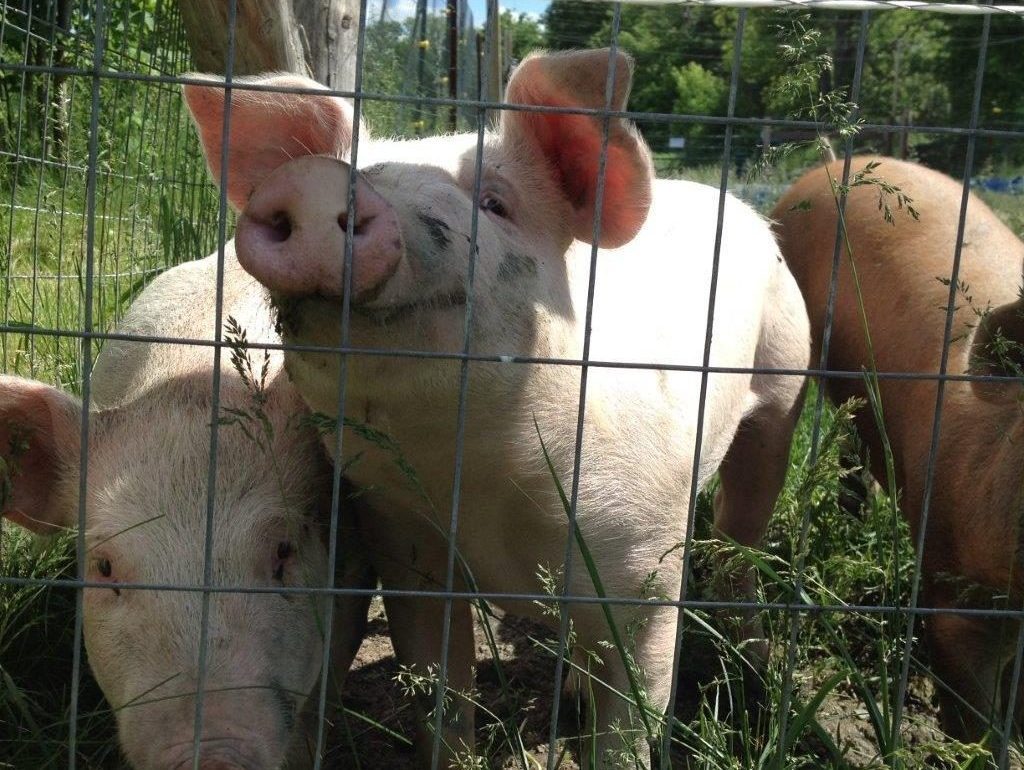 Meet Our Staff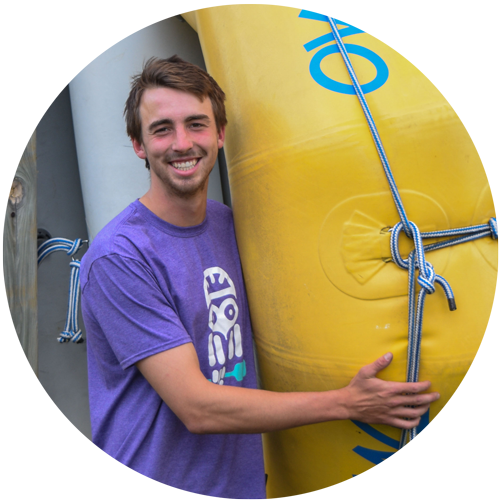 Chris, Guide Manager
Tall and experienced, Chris spends his winters whitewater kayaking on Vancouver Island where the water never freezes.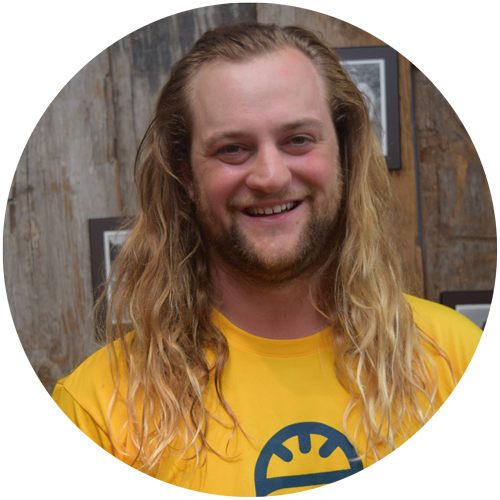 Tanner, Guide Manager
These blonde locks are happiest surfing big waves. Sharing his river knowledge is swift as Tanner is also a high school teacher in Edmonton.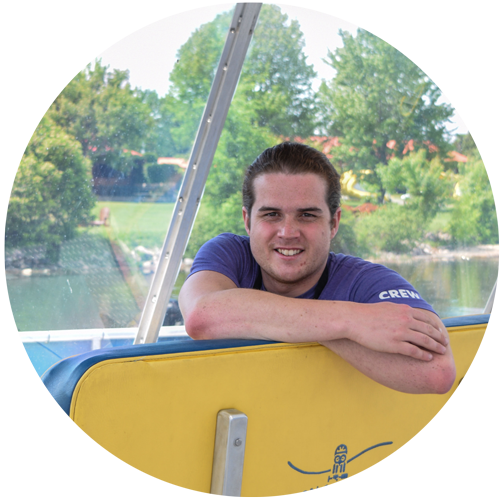 Patrick, Kitchen Manager
Always ready to tackle new challenges, this compassionate lad keeps the busy kitchen running smoo0oth.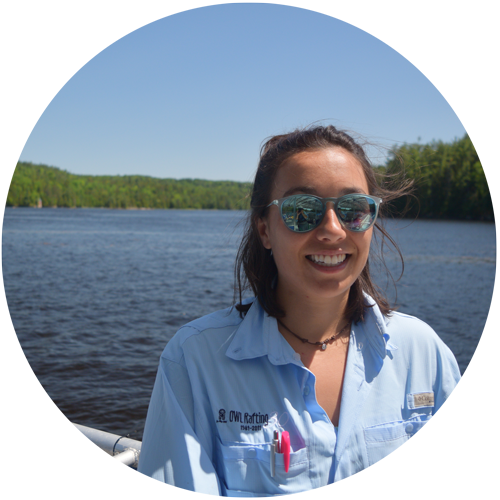 Myriam, Kitchen Manager
Travelling the world in the off season, Myriam brings a unique flare to the way we do things at OWL – from our delicious meals to our team's dynamic.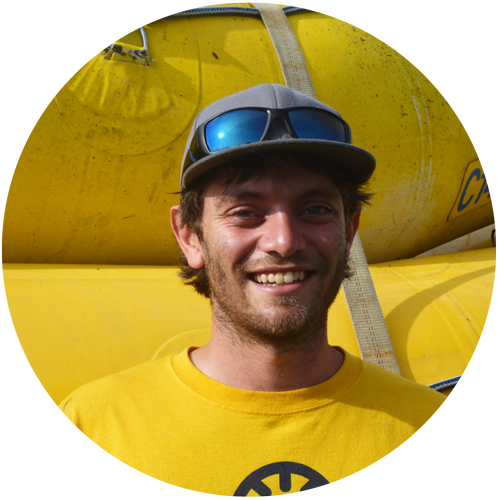 Dan, Director
Raft guide, carpenter, administrator, bus driver… there isn't much Dan can't do at OWL.
Vincent, Office Manager
Although he spends his days running the hub of OWL's daily production, Vince ensures that any spare moment is filled with whitewater kayaking and rock climbing.